Traditional marketing practices prevailed in a time when engagement was what came before a wedding and not how many people interacted with your content. But in a world where conversing in memes and hashtags is widely acceptable, you need to be constantly aware of the changing times and you need to adapt.
Marketing Buzzwords With 3 tier logic is a series on the 3 tier logic blog where we usher you into the incredibly dynamic digital marketing age one buzzword at a time. You're welcome.
Call to Action. Text or image that encourages people to take a desired action like signing up for a newsletter, completing a survey, or requesting a demo of a new product.
Clickbait. Extravagant hyperlinks or headlines that attract people to a website for the singular purpose of gaining clicks. It is important to craft captivating headlines that will appeal to your audience and encourage them to read an article or click on a link, however, it is better to stray from making promises in your headlines that your content cannot deliver.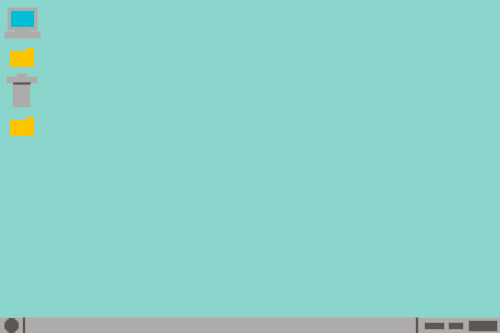 Don't make promises in your headline that your content cannot deliver.
Click To Tweet
Clickthrough Rate (CTR). The percentage of people who answer your call-to-action by clicking on a link on your web page, newsletter, or any marketing or promotional material. This is measured by comparing the impressions – the number of times people see your content – to the number of clicks garnered.
Disruptor. These are the trailblazers who "disrupt" the markets and industries they operate in through innovation and leadership. And of course, this is one of our goals at 3 tier logic with PLATFORM³, our shopper marketing platform. It engages shoppers through digital online promotions to influence their purchasing decisions, verify proof-of-purchase, gather in-depth data about consumer behaviour, and win new customers with loyalty and rewards programs.
Funnel. The actions that chart a consumer's journey from a one-time shopper to a lifelong customer. At 3 tier logic, we employ receipt validation as one of our modules and the funnel we use here to help our clients drive sales and increase purchase frequency is simple but potent: shoppers make a purchase, upload a picture of their receipt, and receive a reward.
Gamification. Using essential game-like features like point scoring, leveling up, competitions, and social sharing to influence the behavior of shoppers and drive customer loyalty. This is a great technique for user retention.
Hyperlocal. A marketing strategy that involves using geographical data to create ads and campaigns that target committed and potential customers by location.
Key Performance Indicator (KPI). Goals that a company uses to evaluate its performance over time. It is used as a form of measurement to determine a company's success in achieving fundamental business objectives.
Social Selling. This is cold-calling 2.0; it is using social networks to acquire and interact with sales prospects. It's the present-day approach to building and maintaining real relationships with potential customers – like sliding into DMs but for professionals.
Social selling is like sliding into DMs but for professionals.
Click To Tweet
User Generated Content (UGC). Content such as pictures, videos, testimonials, Facebook posts, tweets, and blog posts created by your consumers to showcase their appreciation for your product or service.
If you have any more that you think should be on this list or in future episode of the Marketing Buzzwords With 3 tier logic series, leave a comment below or chirp at us on Twitter!